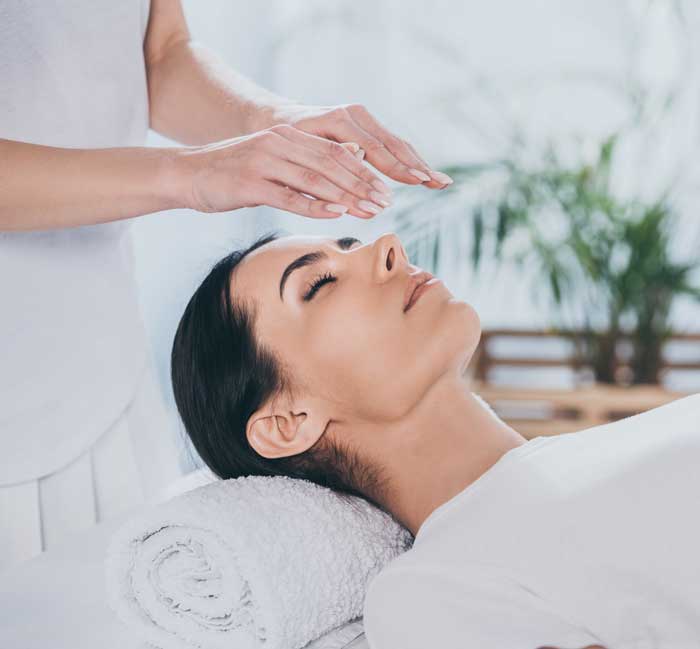 A popular choice for those desiring a more natural approach to health and wellness. This hands-on treatment involves the shifting and releasing of blocked energy centers in the body and can yield amazing results. The positive benefits and outcomes of Reiki therapy have been well documented. As a result, more people are seeking this type of therapy which can be utilized on its own, or as a complimentary component to any health care regimen.
Reiki offers numerous benefits: It adapts to the needs of the recipient, relieves pain and discomfort, balances energies in the body, relaxes and reduces stress, enhances spiritual connection, fosters natural self healing, promotes self awareness and helps meditative states.
Reiki is a physical, emotional, mental and spiritual whole person healing approach.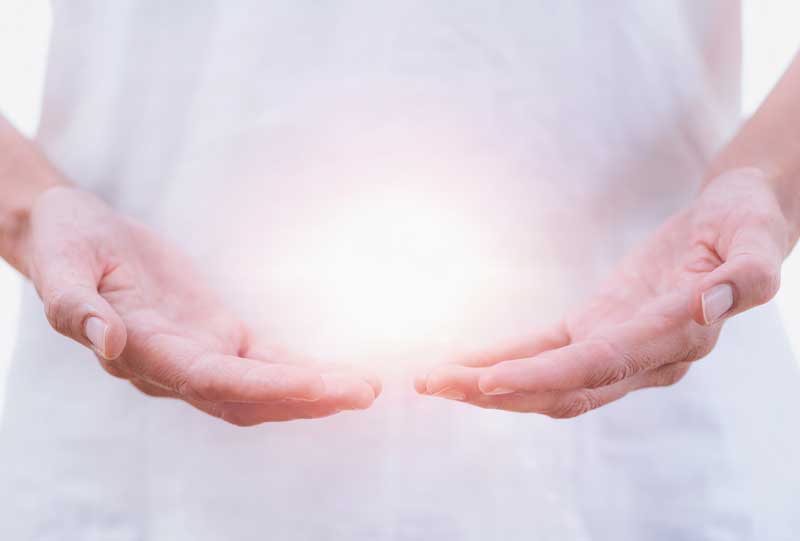 What Is Distance Reiki?
Distance Reiki, also sometimes referred to as virtual Reiki, is a technique which allows the practitioner to offer a reiki session without the client being physically present or in the same geographical location. Simply put, the practitioner is able to transmit Reiki (otherwise known as spiritual energy, qi, or prana) beyond physical touch. Distance Reiki is a healing technique that originates in the 1920s with the creation of the Reiki system by Master Usui.
When Is Distance Reiki Appropriate?
Distance Reiki sessions are ideal in terms of flexibility, allowing you to experience a session in the comfort of your own home or office.
Why Distance Reiki Sessions Can Be More Powerful:
Distance Reiki sessions provide a way to explore healing in an expanded way. Many people are surprised to find no difference in the effectiveness and benefits, and many find them even more powerful than in-person sessions. Some reasons why Distance Reiki can feel more powerful are:
Staying in the comfort of your own home. No need to leave your session and re-engage with the hectic energy of the outside world. You have the option to take a nap and integrate the healing more deeply.
These sessions bring a high level frequency and vibration into your home, providing a wonderful way to clear your personal space.
It sets aside the individualness/personality of client and practitioner, allowing healing of your heart, soul, mind and body with less interaction and disruption of your analytical mind. Less distraction equals a more focused and deeply integrated healing session.
Distance Reiki is an effective and powerful way to achieve healing, inner peace and wellbeing when added to your personal self-care practice.
Fees:
Free 30 minute consultation.
Soul Space Day Retreats(4 hours) $139
Soul Space Day Retreats 3 - ½ days Program Package: $392
Soul Space Day Retreats 6 - ½ days Program package: $784
Counselling services $35 per 1 hr session
Reiki Energy Healing $35 per 1 hr session
Distance Reiki $35 per 1 hr session
Energy Clearing Services
Individual - Home - Office - Business
$80 per 1.5 - 2 hr session
Mobile services are available for some service offerings. Please inquire.
*For mobile services an additional $15 will be added to regular service rate.
KWT essential oil roll-ons, perfumes and tea blends can be shipped within Canada!
KWT Fine Fragrances now available. Please visit KWT on Facebook to learn more about these one of a kind custom created fragrances!
Want to Schedule an Appointment?
If you would like help in any of the above areas and want to try a more natural approach to healing, health and wellness please contact me. I am here to help.