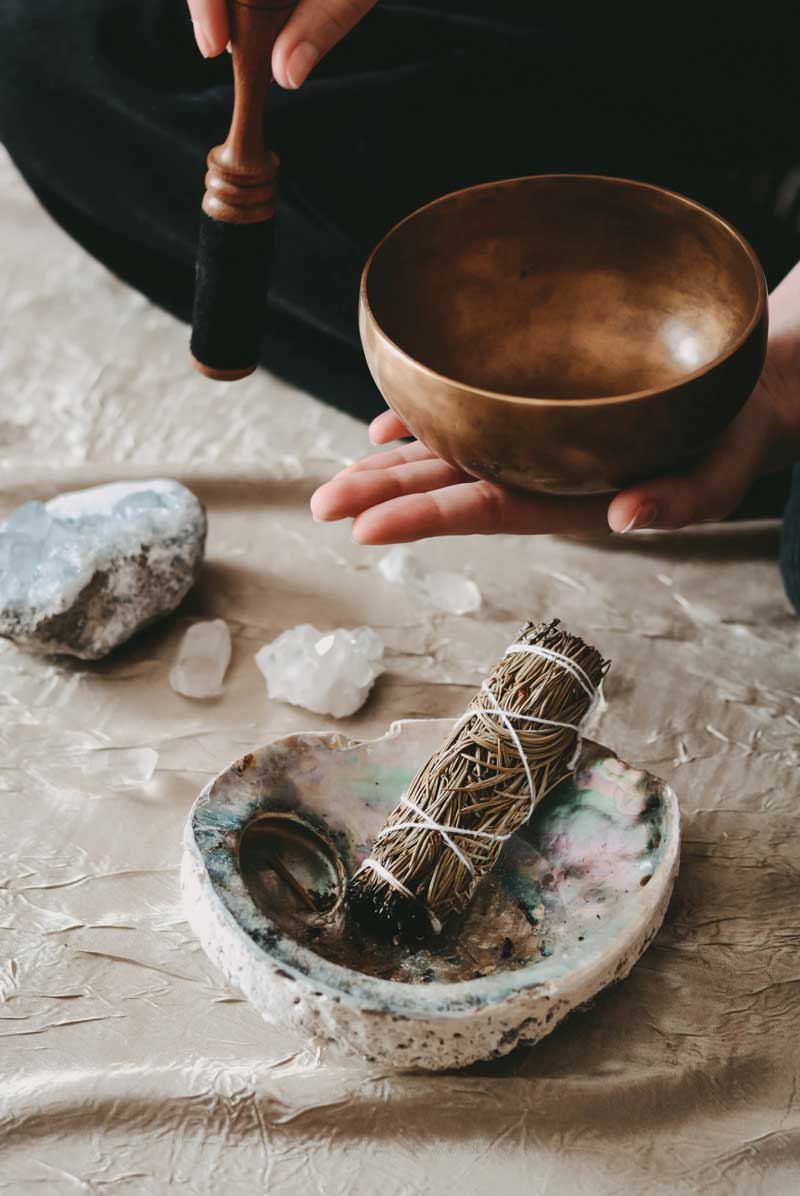 Individual – Home – Office – Business
All buildings, spaces and people carry energy. New buildings will carry the energy of those who built it, while older structures will carry the energy of previous occupants and the many individuals that have passed through its doors. Negative energy that is left behind can affect how you feel emotionally, mentally, and even physically when you enter a building.
Accumulated negative energies are unseen, yet very real blockages to clarity, creativity, and all parts of your emotional, mental and spiritual experiences.
Good times to consider an Energy Clearing:
Before moving into a new home, have the existing energy cleared so you can fill the space with your own unique energy vibration.
After a divorce, passing of a family member, family drama. An energetic reset can help ease family transitions.
When selling a home, it is important to clear your family's energies from the home. It helps potential buyers feel more comfortable and they are better able to imagine themselves living in the space.
Bi-Monthly to yearly clearing in offices and stores will remove negative energy that can affect the emotional, mental and physical wellness of employees. Positive energy offers a relaxed, pleasant atmosphere for customers, clients and staff.
Whatever your situation, an energy clearing can provide relief, renewal, and a fresh start.
Some indicators that you would benefit from a personal Energy Clearing:
A general feeling of discontent, feeling blocked or a sense that something is off.
Bouts of depression, anxiety, mood swings.
Unexplained physical illness or discomfort that your doctors can not determine a cause for.
Uncharacteristic or irrational behaviour, disturbing dreams or visions.
All individual and space clearings provide a total energy reset. Release negativity and restore balance, prosperity, joy and wellbeing. I use a variety of tools to cleanse your space and raise the energy frequency into a positive, high vibrational state that you, your loved ones, staff, clients or customers will truly enjoy being in.
Fees:
Free 30 minute consultation.
Soul Space Day Retreats(4 hours) $139
Soul Space Day Retreats 3 - ½ days Program Package: $392
Soul Space Day Retreats 6 - ½ days Program package: $784
Counselling services $35 per 1 hr session
Reiki Energy Healing $35 per 1 hr session
Distance Reiki $35 per 1 hr session
Energy Clearing Services
Individual - Home - Office - Business
$80 per 1.5 - 2 hr session
Mobile services are available for some service offerings. Please inquire.
*For mobile services an additional $15 will be added to regular service rate.
KWT essential oil roll-ons, perfumes and tea blends can be shipped within Canada!
KWT Fine Fragrances now available. Please visit KWT on Facebook to learn more about these one of a kind custom created fragrances!
Want to Schedule an Appointment?
If you would like help in any of the above areas and want to try a more natural approach to healing, health and wellness please contact me. I am here to help.